Clients
One of the top London model agencies supplying models to UK and international clients.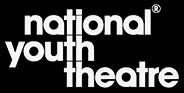 The National Youth Theatre is a vibrant home for artistic creativity, innovation and expression which motivates, disciplines and empowers young people through theatre.
An online fashion magazine promoting young designers and model management.

Team London Bridge has been set up by businesses in the London Bridge area to help make it a world-class business district and visitor destination that is better managed, cared-for and connected.